24 août 2020
Tamacahut n Ɛemmi Belhimi
Listen to this episode from Yacine-kh on Spotify. Tamacahut n Ɛemmi Belhimi, d yiwet n tmacahut i d- ttalasen yeqvayliyen i warraw-nsen. Tamacahut n teḍsa, yerna terfed izen ara yegzu uqrur deg tudert n yal as.
07 août 2020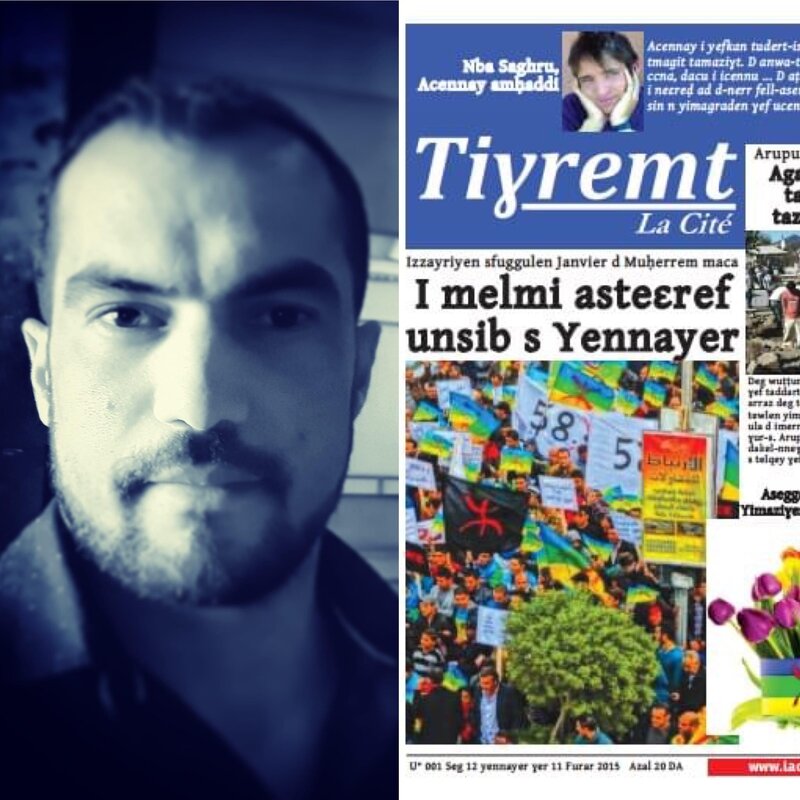 Asefrarax !
Seg 2014, i d-yefrurex uɣmis « Tiɣremt » seg uɣmis « La Cité » yettwarun s tefransist, d asefrarax i d-yettbinen kraḍet n tikkwal deg ddurt s wazal n ukuẓet n tferrawin yettwarun s tmaziɣt, azal n 2 n yiseggasen d netta yettferfir seg/deg mayal tamnaṭ deg tmurt taqvaylit s ukuzet iferrawen iwecmen s yisekkilen, deg yerfed isallen akken ad ten-yezzuzer ɣef yimeɣriyen i t-yettraǧǧun myal tikkelt s ccuq. Asefrarax Tiɣremt d win yunzan afriwen i d-yemɣin i tutlayt Tamaziɣt ; amaziɣ, aqvayli ladɣa, iwala tutlayt-is d takmamt teffeɣ seg tmadwant, tekkcem deg usemres amaynut, nnig n udlis yettwarun d tazrawt ɣef tmaziɣt, maca tikkelt-a d tamaziɣt i d ttawil i d-yettarun ɣef tmirant ɣef yisali, ɣef tusna. S uɣmis Tiɣremt tamaziɣt tekcem ɣer wannar amaynut anda tutlayt terfed taɣamsa, taɣamsa i yettarun ɣef myal taɣult ɣef myal tifurkect ɣef myal asentel i yeddan d wakud amiran neɣ deg tikwal azgerkud ; s waya tamaziɣt terfed acqirew amaynut s leɛtab n yimeɣnasen i yeẓẓan iswi akken ad illin deg ttiɛad d yimeɣriyen i sen-yefkan tabɣest s iwenniten i d-ttaran s wudem usenmer i yiɛeggalen n uɣmis ; Tiɣremt d La Cité.
Yuɣal d imesriffeg !
Imesriffeg, d afrux amecṭṭuḥ i yettelmaden ad yeseqdec iferrawen-is akken ad yefferfer iman-is deg yigenwan. Aɣmis « Tiɣremt », ira ad yefferfer iman-is s useqdec n wafriwen-is, war ma yesseqdec wid n uɣmis « La Cité » i as-d-yefkan lɛec deg tazwara akken ad d-yefrurex ; aɣmis Tiɣremt ɣer tagara n useggas 2015 tlul-d tikti gar yiɛeggalen-is d akken ad gen aɣmis Tiɣremt d ummid myal ayyur, ara d-iteddun d uɣmis "La Cité". Maca ticki yettwabda ccɣel deg 2016, tisizregin ggumant ad yemmug i tunzut imi sdaw n uɣmis La Cité i yella, ihi yewwi-d ad yettunefk baṭṭel (d tikci).
Aṣeggad, yegguni-d s ubeckiḍ, afrux ma yelmed ad yefferfer, ad iɛelli deg yigenwan, ulac win ara t-id-yeṭṭfen, aseggad yewwi-d ad yewwet ɣer yiferrawen ! Ma yefferfer uɣmis Tiɣremt, yegla s yisekkilen yeččuren d izen, yeččuren d isallen, ad ten-yezzuzer, ad aɣen deg myal tiɣmert, yezmer ad yaweḍ ula ɣer yemnigen deg tmura-nniḍen n umaḍal. Afrux yettwazen ad yawi izen. Seg 2016, adabu iger-d, uguren ɣer ubrid, yegguma ad d-yefk ttesriḥ i uɣmis Tiɣremt akken ad d-yeffeɣ d aɣmis i yiman-is, ɣas ulama rrwan tazla yiɛeggalen-is d yemḍebren fell-as ɣer tneɣlaft n taywalt, maca wara nfeɛ ; ur d-yettak warẓeẓ tamment !
Afrux yuffeg !
Yuffeg, yessen ad yelali, yessen ad yaffeg deg leɛlali ; afriwen imɣuren, ččuren, ḍelqen, ttaṭṭafen-d abeḥri. Afrux yuffeg : Deg useggas 2019, deg Furar, deg umuli n tlalit n uɣmis Tiɣremt i tekkelt tamezwarut deg 2014, yettunefk-as ttesriḥ akken ad yerfed deg wafriwen-is, izen, isekkilen, awalen, tifyar, d yeḍrisen, iḍrisen yeččuren d isallen. Aɣmis Tiɣremt ad yettaffeg yallas, aɣmis Tiɣrem yuɣal d aɣmis ayalas ; irezzu yallas ɣer yimeɣriyen. Aseggad am yal tikkelt yegguni, abeckiḍ ibeddel-as tayet, afus ɣef znad, tiṭṭ ɣef temrit, iweha ɣer ufrux, deg wass wis 5 i yetteka fell-as, akken ad t-id-yesseɣli ; aɣmis tḥuzat tyita !
Aɣmis Tiɣremt i yuɣallen d ayalas deg Furar 2019, seld tufɣa-as, 5 n wussan, yettemseḍfaren, yewweḍ-d yisalli n ugdal usizreg-ines i yiɛeggalen n uɣmis. Adabu, uffir, adabu n tilifun, iḥettem-d tira n uɣmis s yisekkilen n taɛrabt, ma ulac aɣmis Tiɣremt ur yettɛawad ara ad d-yeffeɣ !
Seg yisallen i d-yeweḍen ɣer yiɛeggalen n uɣmis, d asuter n usekki, axxi, kra kan n yisebtar deg uɣmis s yisekkilen n taɛrabt, maca ineɣmasen, ttarun-d s yisekkilen ilatiniyen, agraw n tira deg uɣmis, yettaru, yesseɣtay s yisekkilen ilatiniyen, imawlan n uɣmis, imawlan n tutlayt, ran ad arun tutlayt-nsen s yisekkilen ibɣan, imi ɣef wakken i yenna Mass, Yacine Zidane, yiwen gar wid yellan deffir n tlalit n uɣmis, yerna, d imseɣti yettekkin deg ugraw n tira deg uɣmis, "nettwali deg yisekkilen ilatiniyen d imal n tmaziɣt, mačči d taɛrabt i nekreh, neɣ d tifinaɣ ɣef i nwexer".
Adabu yeččur d tuccar, anwa adabu ? Agdal n uɣmis, yewweḍ-d maca, ur d-yewwiḍ ara anwa i t-igedlen ! Ur d-yewwiḍ ara kra n umagrad unṣib seg uwanek n Lezzayer i d-yuran i uɣmis tiɣremt akken ad ḥṣun yakan ansa i d-tekka, anwa i d-yefkan anaḍ akken ad yeḥbes uɣmis, maca anaḍ yewweḍ-d ɣer tezrigin akken ur d-ssizrigent ara aɣmis ma yella yettwaru kan s tlatinit. Deg temlilit i gan yiɛeggalen n uɣmis tiɣrem, Yacine Zidane, yessegza-d, yerra-d lwelha ɣer kra n tezmilin, imi ɣef wakken i d-yenna, adabu, yessebyen-d i uɣmis Tiɣremt d akken limer ad qqeblen ad t-id-ssizergen s yisekkilen n taɛrabt, awanek yewjed ad d-yeff-k tallelt, s ulday n yisebtar n udellel, d yisenfaren-nniḍen. Ma negza kra ɣef tamawt-a ; adabu yessawem-d iɛeggalen n uɣmis akken ad bedlen abrid !
Am yall tikkelt, tamaziɣt d arraw-is i tt-irefden ; ineɣmasen imeɣnasen ur ruǧan ara deg tedrimt n udabu, ɣas ulama adabu yegdel assizreg n uɣmis, maca ineɣmasen mazal ttarun-d i uɣmis, iɛeggalen n tedbelt n Tiɣremt kkemlen leqdic, rrefden acqqirew akken ad d-sbeyynen tamaziɣt tezmer, tla ittewlen d tulmisin, d yifedisen akk lant tutlayin-nniḍen akken ad teṭṭef abrid deg taɣult n tɣamsa. Aɣmis, tiɣremt i ruǧǧan yimaziɣen yallas, yettaweḍ-iten yallas s wallal n internet. Ineɣmasen, d yiɛeggalen n tedbelt n Tiɣremt kkemlen leqdic baṭel war tadrimt, yettaweḍ ɣer yimeɣriyen baṭel war tadrimt, ɣas ulama, imeɣriyen qqublen tufɣa n uɣmis s tumert, ttaɣent-id ula s tedrimt asmi yella, yettwasizreg. Iqeddacen n uɣmis d imeɣnasen send ad ttuneḥsaben d ineɣmasen, tuget deg-sen d imaruten, neɣ d inelmaden n tmaziɣt, ilan tayri ɣef tutlayt-nsen. Tamsalt n tira n tmaziɣt d tamsalt n tilin ; afelsafi René Descartes yennan "ttxemmimeɣ ihi lliɣ", imeɣnasen n tmaziɣt, gren deg tidmi-nsen : "ayen i ttxemmimeɣ ad t-aruɣ akken ad iliɣ", tira d ticreṭ, tira d azamul, tira d lsas, tira d limara, tira d tilin, d tumast, tira d imal n ugdud amaziɣ.
Isekkilen s ara yettwaru uɣmis Tiɣremt !
Deg yiwen n uḍris i yura Mass Said Chemakh ɣef temsalt n yisekkilen s wacu ara tettwaru tmaziɣt, yenna : « Ayen bɣan ad d-ḥetmen isekkilen n taɛrabt i tutlayin-nniḍen, imi tella yakan tutlayt taɛrabt ; amalti (tutlayt n Malta), i yettwarun n yisekkilen ilatiniyen ?
Seg tikti n Said Chemakh, ad d-nefk asuter-nniḍen, ayen i d-iḥetem udabu tira n uɣmis Tiɣremt s yisekkilen n taɛrabt imi, llan yakan yeɣmisen n taɛrabt ; tutlayt tamaziɣt d arawis kan i ilan azref ad xtiren s wacu ara arun tutlayt-nsen ?
Deg tidet, imaziɣen kkaten akken ad d-smenɛen tutlayt-nsen seg tmettan i tt-yeggunin ɣef dra n tesnakta i iga uwanek d udabu akken ad tt-yerr d takna n tutlayt taɛrabt, ma yerna tettwaru s yisekkilen-is, ad d-yass wass ad tekcem ad tuɣal d tigẓelt, neɣ ad tettwaḥsab am akken d tantala deg tutlayt taɛrabt ! Ayen ara nḥetem ɣef ugdud ad yextir isekkilen s ara yaru tutlayt-is, am win ara iḥetmen ɣef umdan d akken d netta ara as-yextir isem i mmi-s ? Tamaziɣt mačči d adabu i tt-id-yefkan akken ass-a ad yextir isekkilen neɣ kra ma yellan, tamaziɣt d tutlayt i yiman-is, d ayla n yimaziɣen, d imaziɣen i yextaren yakan akken ad utlayen yes-s, akken ad tt-id-ferḍen, ad tt-id-seḥyun gar yifassen n udabu i as-yerran taxennaq, i as-yeqqnen takmamt n taɛrabt ɣef yimi-s akken ad yenneqḍaɛ deg-s nnefs. Amek ass-a, d adabu ara d-yextiren amek ara temmag tmaziɣt ?
Akken i d-teffeɣ tmaziɣt seg ttalast s umennuɣ n warraw-is, s wallaɣen, s yiɣallen, s yidammen, ara tkemmel amennuɣ ɣer sdat akken ad xtiren wid irefden taftilt-is anda ara tt-sersen s wacu rqem ara tt-sebɣen.
Ɣer Said Chemakh yettwalin deg temsalt n yisekkilen s wacu d-yewwi ad tettwaru tmaziɣt, « Ɣer wid yemmalen ɣer tira umi semman « latins », askasi yeddez yebrez, yettbin-d, llan yegrawen mmugen ɣer tama n tdukliwin pro-islamistes neɣ « timseɛrabin » i yetteɛraḍen ad glunt s temɣiwent n imaruten, inelmaden, iselmaden… i iqedcen seg zik s yisekkilen ilatiniyen akken ad allsen ameslay ɣef lwaǧeb n useqdec n yisekkilen n taɛrabt neɣ ayɣer ala tifinaɣ »
Nsel i usfukkel aderɣal, asbeddi n Tmaziɣt d Taɛrabt tutlayt n leqqran, tutlayt n lǧennet ! Neɣ tid yecban, s useqdec n yisekkilen n taɛrabt ad tejmel akk tantaliwin-nniḍen n tmaziɣt, amzun akken tantaliwin-nniḍen n tmaziɣt deg tadra-nent d taɛrabin ? Ifukal n wallaɣen ilmawen, i mmazal ttnekkaren-d seg tnafa, sbeḥ, ɣef waɛrur-nsen Fransa, sfukkulen ma tettwaru Tmaziɣt s latins d afud i temhersa tafransist, amzun akken mazal-aɣ deg temhersa tafransist, yerna ur ḥsan ara d akken taɛrabt yakan d tamhersa ɣef tmaziɣt seg zman aqbur, yerna ran (bɣan) ula d nutni yakan ad as-allsen s uḥettem n wamek ara d-temmag tira n tmaziɣt i yimaziɣen ? Asfukkel aneggaru akk i yernan ɣur-sent, d taqacuct n usɛuggen, ma tettwaru s yisekkilen n taɛrabt, ad tifsus i ulmad sɣur iɛerbawalen, maca ma neḍfer sswab-a, ma yella yakan sswab ɣer yemdanen-a, ihi ma yella tuɛer-asen tseddast neɣ temsislit neɣ talɣa, ad ten-nbeddel s wid n taɛrabt akken ad tifsus fell-asen, tamaziɣt ad tt-nfeṣṣel akken ad temmag d tutlayt-nniḍen awi-d kan ad temmag d taɛrabt ?
X.Y
28 juin 2020
Sonatrach d ugraw afransis Total, deg wass n 25 deg yunyu, deg yiwen n rrabul i d-tezzuzer Sonatrach, tessenfali-d d akken yella-d umtawi ɣef usnunnet n leɛqed n ccraka gar d Total deg taɣult n lgaz agmawi unɣil. Mmtawan ɣef usnunnet n leɛqed azal n kraḍ (3) n yiseggasen n zzyada, d agatu n usiggez n rreḥba tafransist s lgaz agmawi unɣil. Yettwaru-d deg rrabul-a « amtawa-a yessuref asiggez n rreḥba tafransist s lgaz agmawi unɣil (GNL) n Lezzayer s wazal n 2 imenyulen n ṭṭun/useggas, asemni ad yili deg tuzwirt ɣer yicbuyla n lgaz agmawi unɣil deg Fos Cavaou ».
I snat tamiwin, i yestenyan ɣef umtawa ɣef usnunet n leɛqed, gant-d tamawt ɣef wazal ila leɛqed-a « ara yeqqim deg umezruy ameqran n tallelt gar Sonatrach d Total » i d-yettwaru deg rrabul n Sonatrach.
Awennit i d-iga ɣef umtawa-a, Mass Toufik Hakkar, Aselway-Anemhal Amatu n Sonatrach, i d-yessenfalin seg tama-s « S umtawa-a twekked-d Sonatrach d akken d ucrik ɣef i yella littkal, yettqadaren agazen n umtawa d leɛqed, i ilan udem uzdiq (yezdeq) deg rreḥba tagraɣlant n tfasa ».
Seg tama n ugraw Total, Laurent Vivier, anemhal « lgaz » deg Total, yettwali, leɛqed-a amaynut ad yesnerni deg userreḥ n tṭeẓdamt n lgaz agmawi unɣil (GNL) n Total, ad yernu ad yefk addad n ccraka, akken ad yeqqim Total d ucrik adejdan n Sonatrach.
Akken ad yesnerni deg wazal n umtawa-a, deg rrabul-a yakan n Sonatrach, ira ad d-yessegzi ɣef wayen i d-tettwag temlilit-a i yekkfan s ustenyi n leɛqed amaynut, ɣas ulama tagnit deg rreḥbat n tfasa i yettneqlaben s waṭas. Ladɣa deg tezɣent tadamsant i deg yezmer ad yekcem umaḍal deg yiseggasen i d-iteddun, tikebbaniyin-a timeqqranin ilan ixef deg waṭas n tmura yetekkan deg rreḥbat n tfasa, ttwalint deg snat d akken leɛqud-a i gan gar-asen d ayen ara yesnernin deg wassaɣen-nsent, deg waṭas n taɣulin, ara d-yeglun s lfayda i sinat yid-sent. Ladɣa Total i yellan d udem agejdan deg wannar n tfasa deg umezruy n ccraka akked Lezzayer. Lezzayer teṭṭef adeg wis ukuẓ i yeznuzun Lgaz agmawi i Fransa deg 2018, s wazal 7%, deffir n Norvège, Russie d Pays-Bas.
Amtawa-a yella-d imi ur yessaweḍ ara ugraw Total ad yaɣ kra n tigawin deg wannar n Lpitrul, n Anadarko, ara as-yeskecmen tadrim deg Lezzayer, deg umtawa akked américain Occidental Petroleum, akken i d-yura uɣmis Libérté.
X.Y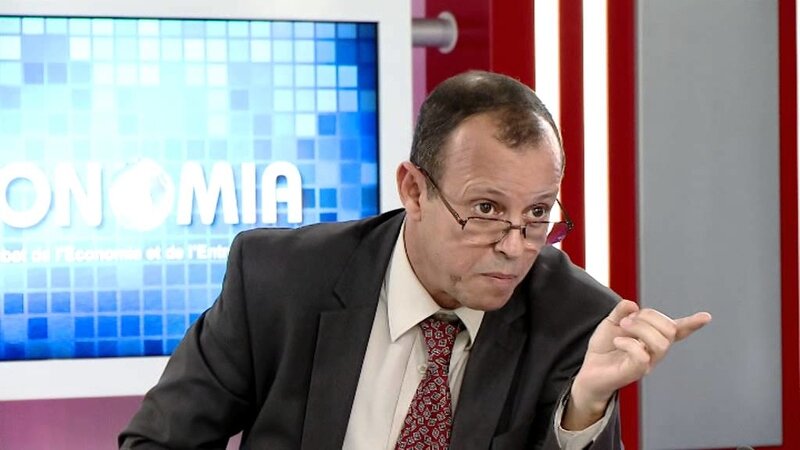 Aneɣlaf n tmezduɣt yekcef-d d akken 800 000 n tmezduɣin yettunefken i yiɣermanen qqiment d tilmawin, ur ttwazdaɣent ara sɣur yimawlan-nsen azal n 6 wayyuren neɣ ugar.
Timezduɣin i yeqqimen ugar n 6 wayyuren ur ttwazdaɣen ara, ad ttwiksent wara ma uɣalen ad as-tent-id-rren i wid umi ttwafkent. Aneɣlaf n tmezduɣt Kamel Nasri, deg wass n lexmis iɛeddan deg APN i d-yerra s ucaɣli i tririt n usteqsi n yiwen umari ɣef taluft yerzan timezduɣin d-yettak uwanek. Imḍebber amezwaru deg wannar, yesegza-d, deg yiwet n tikti, d akken ma yella iban-d ɣef bab n tmezduɣt d akken yeǧǧa-tt d tilemt ugar n 6 wayyuren « leɛqed ad yettwafsax ».
Aneɣlaf Nasri, s teseddi, s waya, timezduɣin ara yettwiksen, ad ttunefkent i yiɣermanen-nniḍen. Akken daɣen i d-yesenfali ɣef tseqqamut n tsastant i yebdan yakan anadi deg unnar.
Ɣef zyada, iger-d tamawt, ɣef yiɣermanen i yewwin timezduɣin war ma zedɣen-tent, nnig n tallit-agi i d-yessumer, yewwi-d ad bedden ɣer uxxam n ccreɛ akken ad sfuklen ɣef tmentel i ten-yeǧǧan ur seqdacen ara timezduɣin-a.

Deg uḍref-nniḍen, Kamel Nasri, yemmeslay-d daɣen ɣef yiwen usenfar, d timeldiw n usmel ara yilin d allal deg ufus n wazal 40 000 n yiɣermanen yettwajerden deg usenfar lekra-tunzut AADL akken ad gen lxetyarat-nsen ɣef uswir aɣenaw, anda 20 000 deg tmanaɣt. akken ara yilin lxetyarat-nniḍen n tmezduɣin, akka dasawen, ilmend n leqwaɛi ilan i lebni.

Aṭas n yisenfaren ara yuɣalen ad bdun leqdicat n lebni, imi yettuḥettem ɣef uqader n ttawilat n lemḥadra mgal avirus Covid-19, i d-yesseɣlin leɛḍil ; i wakken ad yizmir ad refden acqirrew n usexlef n leɛḍil ɣef dra n uḥebbus n yisenfaren-a seg waṭas n wayyuren aya.
« ad d-greɣ tiɣri i yiqeddacen deg taɣult akked ujemmal n yizzayriyen ad ḥerzen ɣef ttawilat n uɛeggen, d lemḥadra, i yuɣalen tura ttuḥetmen. Yewwi-d ad nezdi mgal anfufed n uvirus akken ad nezmer ad nuɣal ɣer yisenfaren i yettwaḥebsen, ad nebdu isenfaren imaynuten deg ara d-sfaydin yiɣermanen » i yessegra s wawal Uneɣlaf n tmezduɣt.
X.Y
Yella umihi ɣef luluf n yegruden deg Lyamen ad ten-tḥaz tegnit n llaẓ qessiḥen deg wussan i d-iteddun, amḍan n yegruden ur yettafen ara talqimt ɣer tagara n useggas yezmer ad yaweḍ ɣer 2,4 n imenyulen ɣef wakken i d-iga leḥsabat UNICEF. Tasuddut n tedrim n Tuddsa n Yiɣlanen Yedduklen ONU i yigruden tessawel-d tamɣiwant tagraɣlant ad tessekbel tallelt talsant.
Tuddsa n Yiɣlanen Yedduklen (ONU), terra ṭṭrad deg tettidir tmurt n Lyamen deg 5 n yiseggasen ineggura, d tawtilt tagejdant i yessawḍen amihi n llaẓ ad yemhaz. Seg mi d-yennulfa uvirus Covid-19 yerna yesnerna deg tezɣent s unfufed deg umaḍal, ladɣa deg tmura yettidiren deg ṭṭrad, anda yella waṭas n lixsas n tallelt sɣur tsuddsin n tallelt talsant. Simal tetteɣlay-d talast ɣef tmurt n Lyamen anda tadamsa-s tessaweḍ ɣer lqaɛ n lbir.
Unicef, deg rrabul i d-yessufeɣ deg 26 yunyu, yerra-d lwelha ɣer tezɣent i d-yessexlef unfufed n Uvirus Covid-19 deg umaḍal, ladɣa, deg tmura yettidiren tignatin n ccwal akked ṭṭrad, ɣef tmurt n Lyamen, yedda-d d akken « d luluf n yigurdan i yellan ɣef yimi n llaẓ ɣef dra n lixṣas ameqqran n tallelt talsant s tedrim ».
Dima deg tmuɣli n Tuddsa n Yiɣlanen Yedduklen (ONU), deg 5 n yiseggasen-a i yezrin, ttuneḥsaben d tazɣent akk n diri deg umezruy n talsa, i d-tessexlef umennuɣ udabu n Lyamen s ufus n tallelt n Suɛudiya mgal Iḥutiyen s ufus n Iran. Afmiḍi n yigurdan ara iḥaz llaẓ deg Lyemen ad yessaweḍ ɣer wazal n 20 % ɣef wakken yella, akken daɣen i yezmer ad tenerni tmettant n yigurdan ur yewwiḍen ara 5 n yiseggasen deg leɛmer-nsen sya ɣer tagara n useggas.
Ɣef wakken yesḥassef Beysolow Nyanti, agensas deg Unicef n tmurt n Lyamen, war tagermant n lɛejlan, « tamɣiwant talsant ad twali izen i d-yessebganen d akken tudert n yigerdan deg waɣlan yehruran s tezɣent, s waṭṭanen, d usyax iḥuzan tdamsa ; amer ad tili azal ».
Taluft tamezwarut i d-yewwi ad temmag, d aseḥbes n ṭṭrad, « ugar n 5 n yiseggasen n ṭṭrad aɣarim, ssnegrent agdud ayamani, tuddsiwin ttahujrent, ama d anagraw n tdawsa, d unagraw n tdamsa » i d-yessegza Sébastien Lyon, anemhal deg Unicef n Fransa. Deg Lyamen, ass-a, 90% n wučči i yellan, yettaɣ-it-id udabu seg tmurra n lberrani, anagraw n tfellaḥt yeqqujjer. Dɣa deg yisutar imezwura n Unicef d asewjed n tesqqaymut i umtawa ɣef useḥbes n ṭṭrad. Yerna tasuddut tga-d leḥsab n wazal n 462 imenyulen n ddular i tessuter d tallelt s ara teg tigawin talsanin deg tmurt n Lyamen, s zyada ɣef 53 imelyunen ad mmugen i umennuɣ mgal avirus Covid-19.
Ɣas ulama deg tegnit n lḥers maca ala 39 % i d-yettwajemɛen deg leḥsab amezwaru d 10 % i leḥsab wis sin, ɣer wass-a ɣef leḥsabat i d-iga Unicef.
X.Y
26 juin 2020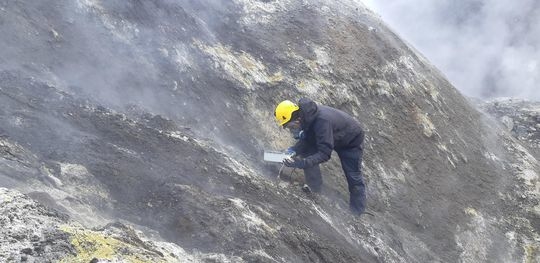 Imazzagen deg tɣult n znezlat, ḥesben ugar n 3000 n tenbiwlin n lqaɛa deg ugafa n Islande deg kraḍ n wussan, ɣer tagara n ddurt yezrin, ɣef wakken i d-nnan, akken daɣen i ggunin tarkamt tameqqrant n uburkan ara d-yeḍrun deg unẓul n tegzirt.
Ɣer yiḍerfan n ugafa, kraḍ n znezlat i yessawḍen ugar n 5 tseddarin ɣef teskala n Richter, yiwet deg-sen ḥulfan-as ɣer Reykjavik i ibeɛden 265 km.
Ɣef wayyen tenna Tsuddut n liḥala n tegnawt n Islande, tinbiwlin mazal ad kemlent deg wussan i d-iteddun, ma d ammas n znezla-a yella deg yillel, azal n 20 ikilumitren sdat n Siglufjordur, yiwet n taddart tamecṭuḥt n 1200 d aterras, akked wazal n 80 ikilumitren ɣef Akureyri, tamdint tis snat n Islande s wazal n 20 alef n yimezdaɣ.
Urɛad llan imejraḥ neɣ twuɣa timeqqranin ɣer wass-a, maca, banen-d imataren n yisuyax n leqwaɛi akked ugrireb n yiẓra sdat n wammas n wadeg n znenzla. "tamnaṭ-a tenum tettenbiwil s znezlat, ma d imezdaɣ d ciṭṭuḥ kan n uɣbel" i d-yessegza Olgeir Sigmarsson, d ajyulug i iqedcen deg Tsuddut n Liḥala n Tegnawt n Islande deg Reykjavik d CNRS-université de Clermont-Auvergne.
Tikkelt taneggarut ideg twala temnaṭ-a tawsit-a n tenbiwlin, tettwassen gar 2012 d 2013, znezla akk yeqwan tettuɣal ɣer useggas 1755, ɛlaḥsab n tezrawin yettwagen seld-is, anbiwel yessaweḍ ɣer 7 n tseddarin ɣef teskala n Richter.
Ayen icegglen Imazzagen, iɣef tres tiṭṭ-nsen, d abrukan Grímsvötn, s teɣzi n 1 725 n lmitrat, d win mazal deg turmudt ɣer wass-a deg tegzirt Boréale, i irekmen tikkelt taneggarut deg 2011. Walan d akken yettewjad i terkamt, anda i d-gren tiɣri i yiduba idiganen d yimezdaɣ ɣef umihi d-iteddun, seg wammas n wayur n yunyu, anda i sawḍen ad gen tizmilin ɣef zyada n ufmiḍi n dioxyde n ukebri (azufr) i izaden deg-s, akked tlalit n magma ɣas ulama ur teɛmiq ara s waṭas.
Abeɛzeq n Grímsvötn deg 2011 yegla-d s usebṭel n wazal n 900 n tmesrifgin ilmend n lɣim i d-yesexlef deg tegnawt, anda iɣed yewweḍ almi d Tgelda Yedduklen, d yiḍerfan n Lurup.
Seg yimi n umazzag i d-nebder yakan, i yennan d akken : « ilmend, dɣen, n wallalen i yersen deg wannar, i d-yettaken isallen ɣef termudt-ines », amedya n GPS i d-yettaznen isefka ɣer Reykjavik s ugensa (usatilit), d yimaṭṭafen i d-yettaṭṭafen imataren n dioxyde n ukebri (SO2), i iselḍen s tlugent asuddes d ufmiḍi n lgaz i d-yettak. « skud lmagma yettali-d ɣef usawen, skud afmiḍi n SO2 yettimɣur » i d-yessegza umazzag Olgeir Sigmarsson. Akken daɣen i d-yettak GPS yersen ɣef lqaɛa, ula d aḥerrek n lqaɛa seg kraḍ n tallunin, yerna ma yella tcuf-d seg talliwt n lmagma.
Yesmekta-d umazzag-agi daɣen, s yiwet n tamawt, d akken seg tasut tis 20, aburkan-a yekcem deg terkamt myal 10 n yiseggasen ; amedya deg 1996, 1998 ɣer 2004 et 2011deg tasut tis 21. Dɣa ur yeqreb mliḥ, ma yella neḥseb s tɛecret, aqlaɣ ur nebɛid ara ɣef 2021.
Yettwasizreg-d deg uɣmis Tiɣremt
Ass n 27 Yunyu 2020
X.Y
25 juin 2020
Seg mi yettwaseɣli Mouammar Kadhafi deg 2011, Libya teckem deg ṭṭrad d teggnatin ur yeqɛiden ara gar udabu n Fayez Al-Sarraj ibedden deg Tripoli yerna yettwasṭeɛref yes-s seg tama n Temɣiwent Tagraɣlant, mgal Marical Khalifa Haftar i yeṭṭfen tama n usamar n tmurt. Yal yiwen, seg tama, ila imḥaddiyen-ines : Adabu n Fayez Al-Sarraj tella tmurt n Qatar, ladɣa tamurt n Ṭurk. Ma d Hafter, L'imarat n waɛraben yedduklen, akked Suɛudiya, seg tama-nniḍen teggar-d iman-is tmurt n Maṣer.
Seld tuggza n uselway n Maṣer, Abdel Fattah al-Sissi, i d-yesbeynen d akken iɛewwel-d ad yekcem s yigen akken ad ig ṭṭrad mgal adabu n Fayez Al-Sarraj i yettqeddim ad yejmel timnaḍin-nniḍen n tmurt ɣer tama n temdint Syrte. Aṭas n tmura Taɛrabin, gar tid yettemḥaddin ɣef yigen n Haftar, terna-d ɣur-sent Lbeḥrin, fkant-as lḥeq i uselway n Maṣer, yerna sbeynent-d seg taman-sent nutenti, wejdent ad d-fkent afus n tallelt.
Abdel Fattah al-Sissi, deg 20 yunyu, « yessuter deg yigen n tmurt-is, ad yessewjed iman-is akken ad ig kra n tgermatin sdaxel, neɣ ma yella terra tmara, berra i tlisa n tmurt-is ». Tamnaṭ-a n Syrte, tamdint anda ilul Kadhafi, yellan s ddaw n trebuyaɛ n Marical Khalifa Haftar i yesduklen lexsarat smana iɛeddan, teǧǧa adabu « GNA » Adabu n Tiddukla Taɣenawt ad yaẓ ɣer sdat, ayen i yeǧǧan aselway n Maṣer ad iger iman-is, iɛeggen-d d akken tamdint n Syrte d Al-Joufra « d azagg azeggaɣ », ur d-yewwi wara ad tɛeddin. Deg yiwen n wulɣu i d-tessazreg tesnurayt taneɣmast SPA, Aneɣlaf n teɣawsiwin n berra n tmurt n Suɛudiya, yenna d akken Tagelda ad d-tefk tayet, tettemḥaddi ɣef yinaw n Abdel Fattah al-Sissi, s yisem « ila azref ad yemḥaddi ɣef tmurt-is d ugdud-ines » imi tqerreb-d ɣer tlisa n tmurt-is.
S yiwet n tiɣri, seg tama n L'Imarat Taɛrabin Yedduklen, s ṣṣut n Uneɣlaf n Tɣawsiwin n Berra, wekkden-d tadhelt-nsen i Maṣer, « akk deg leḥsabat i ummesten n tɣellist d urkad mgal umhaz n unquqel n tegnatin timceɣbin deg Libya », yefka taɣect n usenmer, deg yiwen n wakud, « lebɣi n Lqahira i iqerɛen tazla n yidamen n warraw n Libya, s usnulfu n tewtilin n lɛejlan i useḥbes n tyita n rrṣaṣ, d ulday n ustug ɣef ukala asertan ajemmali sdaw n tamawt n Iɣerfan Yedduklen ».
Deg temlilit tuhlist n udabu n Lbeḥrin, iɣef yella d aqerruy uneɣlaf amezwaru, Ageldun KHALIFA Bin Salman Al Khalifa, ula d netta iwekked-d ibeddi-s ɣer tama n Maṣer, iqeyyem d akken « taɣellist n Maṣer, tettekki deg ujemmal n tɣellist taɣlant taɛrabt »
Seg tama-s, Adabu n Tiddukla Taɣenawt, ur yessusem ara i tuggziwin n Uselway n Maṣer d wid i yettḥuddun fell-as, yessumel « d tuggziwin ilan amihi ameqqran ɣef tɣellist taɣlant » d « ukemmel n ṭṭrad magl agdud n Libya ». Ma d Ṭurk, tewɛed d akken ad tkemmel amḥaddi ɣef Udabu n Tiddukla Taɣenawt, ara ikemlen tikli-is ɣer Syrte d usunneḍ ɣef Marical Haftar ad yejbed iman-is seg temdin-a akken ad yettwaḥbes rrṣaṣ.
I sin yegrawen, yal yiwen yefka-d leslaḥ, i usiǧhed n win yettḥuddu, Ṭurk tefka-d leslaḥat ineggura i d-yennulfan, yerna kra n izeggaren i Udabu n Tiddukla Taɣenawt seg 06 yunyu. Maṣer, tuzen-d timesrifgin n ṣṣyada akked yiserdasen ɣer tama n temdint Sidi Barrani, deg tlisa-s akked Libya.
Aselway n Ṭurk, Erdogan, seg tama-s yestehza s « wazagg azeggaɣ », yegguma ad yeqbel ayen i d-tefreḍ Temɣunt Taɛrabt ; ṭṭmeɛ ɣef Lpitrul d Lgaz n Libya, d win ɣef i d-yettara tamawt myal tikkelt uselway n Ṭurk.
Seg tama n tmura yefɣen i taɛrabin, Fransa ur teṭṭif ara iles-is akken ad terr sebba n usekcem n Ṭurk iman-is deg temsalt n Libya, ladɣa s leslaḥ d usekbel, s ṭṭmeɛ n lɣellat n tmurt n Libya. Aselway n Fransa ur yegzin ara aṭas deg temsalt n Libya, yefka awal i Uneɣlaf n Tɣawsiwin n Berra n tmurt-is akken ad yessefruri, yessebgen-d uneggaru-a tanmegla-s ɣef wayen tga Ṭurk deg Libya, s yisem n "umennuɣ mgal rrebrab" Fransa tbedd s tsertit mgal Ṭurk ; ayen i d-ibeynen d akken ad tefk afus i Haftar.
Seg 2015, Libya tuɣal d taɣtest i umgaru n tezrirt, sin n yifurkan yettemxaṣamen, yal yiwen yettwamḥaddi s trekknin yemgaraden deg umaḍal i yettnaɣen ɣef yixef n tmurt ! Seg tama Adabu n Tiddukla Taɣenawt yettwaqeblen sɣur l'ONU yerna ila tallet s yigen n Ṭurk, seg tama-nniḍen Igen Aɣenaw n Libya yettwasbedden ɣef yixef-is Marical Khalifa Hafter i yeṭṭfen tallunt tawesɛant deg tmurt, ladɣa timnaḍin anda llan yeɣbula n Lpirul iɣef tebna tdamsa n Libya. Ṭṭmeɛ n tmura tiberraniyin deg lɣellat n wakal n Libya, ad aɣ-yeǧǧ ad nwali tamsalt-nniḍen icuban tin yeḍran deg Surya ?
Yettwasizreg-d deg uɣmis Tiɣremt
Ass n 27 Yunyu 2020
X.Y

23 juin 2020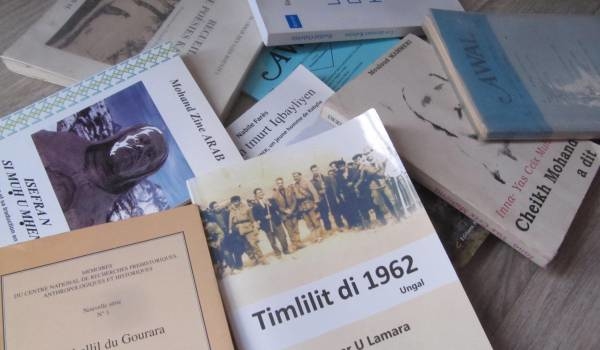 Tamuɣli tebda-d asmi lliɣ qqimeɣ smeḥsiseɣ i tuɣac d ccnawi d tezlatin tiqvayliyin, ttemseḍfarent, mi tekfa yiwet ad d-teḍfer tayeḍ, d tamuqint n tezlatin anda xelḍen waṭas n yicennayen, gar yeqburen d yimaynuten, gar tewsatin n uẓawan yemgaraden ; tallit kan almi d-tebda yiwen d taqbur, yewwi-yi-d lḥal amzun d ṣṣut n Lwennas deg tuɣac-is tiqburin ! Maca ḥsiɣ mačči d netta, sneɣ tuɣac-is akken ma llant, ala tid ur yessekles ara. Muqleɣ deg tilifun-iw, kkseɣ-as andal, ɣef yimeɣri n uẓawan yura : « Takfarinas », azwel « Admenten », s tucḍa deg tira i d-yewwi ad tettwaru « ɛedmen-ten » !
War leɛḍil, kecmeɣ deg yiẓeṭṭaten n internet, ttnadiɣ ɣef tesfift deg i tella taɣect-a taqburt n ucennay amekkran, yellan d tagejdid deg ccna taqvaylit. Ufiɣ-tt, ufiɣ deg-s 6 n tezlatin i d-yefɣen deg useggas 1979, « Σedmen-ten, Nefka i ucengu tilelli, Lezzayer d tamurt Umaziɣ, Yaɛya wul, Teddaḍ tilas, Tegzem-d Ccuca », tasfift icuban tagi deg tallit icuban tinna deg i d-teffeɣ, ǧǧant allaɣ ad yemmuqel ɣef unbeddel yellan deg uɣanib d waddud n ccna n unaẓur-a deg talliyin yemgaraden ! Ur nenekker ara amecwar d tzakkit ila Takfarinas ɣef umḥaddi ɣef temsalt n tumast d yedles d wayen akk yerzan tamaziɣt neɣ taqvaylit ass-a, maca iban ur yeffir, ur yelli wara deg yiwen n uswir icuban tisfifin timezwura deg yiseggasen n 80 ! Ayen almi ? Refdeɣ sserseɣ, ɛyiɣ, giɣ-d ccɣel-nniḍen i yiman-iw.
Seld kra n wussan, deg uẓeṭṭa anmetti facebook, yettwazuzer-d yiwen n usarag i iga M. Mɛemri deg wannar n ddabex uḍar, deg Bgayet, anda yella yid-s, Taher Ǧawut, d Muḥend Uharun, i iga ɣef wakken i d-yenna Mass Nadir Zeroual i TQ5, temmug seg 10 ɣef 15 n wussan kan send tamettant n Dda Lmulud, deg useggas 1989 (surfeɣ ad t-id-semmiɣ s yisem-is, imi d ababat n yimeɣnasen imaziɣen). Ayen i yeǧǧan i tikkelt-nniḍen allaɣ ad d-yefk aremmuɛ n yisteqsiyen, maca ferneɣ-d kan win i ilan assaɣ d tezwert n uḍris d usteqsi amenzu ɣef umecwar n ucennay Takfarinas. Asarag yebda s wawal n Taher Ǧawut, seg leɛḍil ad d-yaweḍ M. Mɛemri i yeṭṭef ubrid ; Ǧawut iban yewhem, yerna yenna-t-id s yimi-s, ur yumin ara ad d-yaf ayen din n yemdanen i d-yerzan seg myal amkan akken ad ḥeḍren deg usarag-a, anda yesḥassef ula ɣef wamek ara d-yili uskassi seg wakken d awezɣi ad d-iṣaḥ wawal i kra n wid iḥeḍren deg wannar ! Dɣa ferneɣ-d asteqsi, amek almi tbeddel tallit seg tin deg isaragen ttmagen deg wannar n waddal, ilmend n wayen din n yemdanen i yettgaggin ad ḥeḍren, ad ttekkin deg uskasi n tagara ?
D tidet, yella aẓayar n umdan d umusnaw, ila azal d wassaɣ, maca ma nebna kan tikti-nneɣ ɣef uẓayar n umusnaw ad d-neffeɣ ɣer ugmuḍ « ulac leqdic neɣ win ara d-yekren akka am Mɛemri », ɣef wakken iyi-d-yenna yiwen ukud skasiɣ ɣef temsalt-a « win-a d Mɛemri… ». Ur riɣ ara ad geɣ aserwes gar imusnawen, ur riɣ ara ad sneqseɣ deg ccan n Mɛemri neɣ wayeḍ, leqdic n Dda Lmulud yiwen ur yezmir ad yenkeṛ azal-is ; maca ur umineɣ ara d akken ulac imusnawen i d-yekkren seld M. Mɛemri, gan leqdicat s wazal-nsen, ama d leqdicat n uḥraz, ama n umḥaddi, ama n usnerni d usnulfu, war ma nebder-d ismawen, war ma nettu leqdicat n yesdawanen !
Assaɣ i yellan deg umecwan n ucenna Takfarinas, d ayen yellan d amedya kan, nezmer ad t-neg d amatar kan ɣef unbeddel n umeccwar n ccna amḥaddi d tezlit taqvaylit sumata. Ayen i d-ilul ara Mɛemri nniḍen, d asteqsi ara d-yefken tiririt-nniḍen i tegguma tmetti ad t-twali ass-a, ɣas ulama akken i d-nenna, leqdicat nnernan, mhazen seg Mɛemri ɣer wass-a, aṭas n yimusnawen i d-ilulen yerna s wazal-nsen, maca tidet, d aẓayar ur asen-yettunefken ara ! Lwennas yecna, deg yiwet n tezlit yenna « amedyaz yebɣa ad yaru, taluft deg usefru, tikti ulac win ara tt-iwalin » ; anda ara nennadi assaɣen gar taluft d tayeḍ ɣas ulama mačči deg yiwen n wannar, maca ticki nettmeslay ɣef umhaddi d umennuɣ d uẓayar, yal taɣult tla azal deg umecwar.
Mačči yiwet n tririt i yellan ihi, akken ad nennadi ayen ur d-ilul ara Mɛemri nniḍen, neɣ Lwennas nniḍen, neɣ, ayen wa ibeddel tikli, ibeddel amecwar ? yewwi-d ad nezzi tamuɣli ɣer yiferdisen-nniḍen, i yugaren aẓayar ; d acu i asen-yefkan aẓayer yakan !
Berra i leqdic-nsen (Mɛemri, Bulifa, Lwennas…), imi nenna-d aṭas nniḍen (imusnawen imaynuten) i igan leqdicat i yuklalen ad as-nefken ismawen, yewwi-d ad nerfed iferdisen-nniḍen, icuban, « tallit, tallunt, timetti », yerna mazal ugar n yiferdisen, maca lukan ad neg wigi kan deg yixfawen-nneɣ, ahat ad tbeddel tmuɣli.
Deg tazwara, « Tallit » ; tallit yezrin, tettwassen s temhersa d ddɣel d miḥyaf i yesɛedda udabu n Lezzayer ɣef tumast tamaziɣt, ladɣa deg tallit n uselway aqbur n Lezzayer H. Boumediene i yessawḍen ad yegdel i yeqvayliyen ula d ameslay s tutlayt-nsen tayemmat ula deg tmurt n leqvayel ! Amezruy mazal-it d anagi, inawen i iga uneggaru-a mgal tumast taqvaylit mazal-itt ɣer wass-a deg yiẓeṭṭaten n internet. Inzi yeqqar, tayuga n yezgaren, s ccuka ma tḥerseḍ-ten, ad rẓen azaglu ; anda i d-banen, aṭas n yiqvayliyen, ladɣa, i yemhaddan ɣef tumast-nsen s tmuɣli tawesɛant akken ad siwḍen ad d-ḥyun ula d iẓuran n timmuzɣa ɣas ulama s ddaw n leqher d urkas n udabu i yessexdamen iɣil ɣef ugdud aqvayli myal tikkelt deg ara yessuter azref-is, d aɣref, d agdud, ilan amezruy d yedles d tutlayt d tɣerma, yuklal ad yili d aɣlan. Ilmend n uferdis n « tallit », daɣen, yezmer ad ner timentelt ɣer weqrab n tallit-a ɣer yiseggasen 1949 d asawen, anda i d-tlul tezɣent n tumast deg ukabar PPA-MTLD, tin yettwasnen s tezɣent n tmaziɣt, neɣ amennuɣ n yiɣelnazriyen i d-yeskeflen tumast tamaziɣt i ira uqerruy n ukabar-a, Msali Lhadj, deg tallit-nni ad yemḥu s ddaw n Taɛrabt timeslemt tafriqt ugafa, anda yerra amezruy n Lezzayer, ladɣa, yeqqen ɣer tasut tis 7, ɣer unekcum n waɛṛaben inselmen ɣer tefriqt ugafa (ɣas ulama d tiwɣi mačči d anekcum !). Asakki n yiɣelnaẓriyen i ugdud aqvayli ur iɛeṭṭel ara aṭas ad t-id-teḍfer tnekra n yiqvayliyen s tiɣri n ukabar FFS deg yiseggasen 1963 mgal igen yellan berra i tlisa, i d-ikecmen akken ad yuɣal d amhersan ɣef tmurt n Lezzayer, seld mi teffeɣ Fransa. Sdaw n leɛnaya n Boulediene, akken i nwala, ira ad yemḥu akk isem n tnaṣlit d tumast, yerna yerkeḍ tugdut iɣef mtawan yimeɣrasen yeɣlin ɣef uslelli n tmurt. Akken ad nekfu awal ɣef uferdis-a n « tallit d umezruy », ad d-nesseggri s tamawt ɣef umgired n umecwar gar umennuɣ ɣef tilin d umennuɣ ɣef uḥraz i yedduklen akken ad imɣuren yiswan, ara yisimeɣren luɛara n teggnit mgal imusnawen d yimeɣnasen deg tallit-nni.
Wis ssin d « Tallunt », tallunt akken ur as-nettsemmi wara adeg anda yufrar umennuɣ d umḥaddi ! Deg tallit-nni anda, ur yettunefk ara s waṭas, seld tufɣa seg temhersa, i ugdud ad ili yiwen uswir usnan, anda ttawil n umennuɣ yella ugar ɣer wid yeɣran d wid ilan aswir asdawan, wid yefɣen unagen, walan anda yewweḍ umaḍal deg tiktiwin n tugdut, war ma nettu d akken deg tallit-nni tcaɛ ugar tnakta n « tumast » d « ratta » i yuɣal ahat ass-a d isental anda d lɛib ad d-tmeslayeḍ fell-asen deg kra n tmura i deg tcaɛ tugdut i yerẓan tikta n miḥyaf d tikulla, anda lan izerfan n umdan ! Deg tallit-nni amennuɣ izad ma ur d-nenni wara d akken yerza kan tamurt n Leqvayel, tin iɣef yerra lḥers udabu seg tallit ɣer tayeḍ almi d tanekra n 2001 anda tbeddel teswaḥt s yittewlen-nniḍen ɣas ulama mazal miḥyaf d ddɣel ɣer wass-a. Deg tallunt riɣ ad d-meslayeɣ ɣef uɣerbaz, ɣef tsedawit, ɣef tejmaɛt ɣef lɛerc, ɣef uxxam, anda deg myal adeg ambeddal n tiktiwin d tmusni d usakki ɣef umihi n nnger i d-yessewjad udabu mgal ayen akk yellan d laṣel d tumast d ansay yerzan agdud amaziɣ, ladaɣa aqvayli. Ayen yemgaraden ɣef tallit tamirant, d jellu n kra n tallunin anda deg ssakkayen yemdanen zik amdan aqvayli ; deg tallit tamirant, tejla tnakta n twacult, s wallalen atraren d tusnakt i yeǧǧan iterrasen ad mbaɛaden, d yiwet n tmentel daɣen i yeǧǧan ad tenger tejmaɛt, d tjemmaɛit, tudsa tasertant taqburt i yesselḥayen timetti taqvaylit, i yessaweḍ uselway aqbur Bouteflika ad yessenger deg waṭas n temnaḍin deg tmurt n Leqvayel, send tidyanin n 2001, (seld asefsex d usnulfu n lexdeɛ deg uswir n unejmuɛ d tɣerɣert n leɛrac 2001…asnulfu n tuddsiwin umi d-ttaken ttesriḥ deg tenmehla n Waɣir n tuddar, berra i wanecta yegdel unejmuɛ war ttesriḥ, dɣa ayen akk iḍerrun deg tuddar, yettaweḍ s rrabulat neɣ seg yimi ɣer tmeẓẓuɣt ɣer tuddsiwin n uwanek…) teqqim-d tsedawit, maca, ass-a, ibeddel deg uswir n umḥaddi, imi zik, amennuɣ yella d amḥaddi ɣef tlelli d usebgen n tilin n uɣref d ugdud d tumast, maca deg tallit tamirant anda bedelent teggnatin ; amennuɣ yuɣal d win n uḥraz, d usbeddi, d usnulfu n umaynut…
Wis Kraḍ, « Timetti », Timetti tbeddel s waṭas, ilmend unbeddal n tikli deg umaḍal sumata, ilmend n ttawilat atraren deg tudert n yalass, anda timacinin, tiliẓri internet, bedlent tarrayt n tudert n umdan, anda yenqes s waṭas umyagar gar yemdanen, anda timetti tefreq, tbeddel udem seg tudert n ugraw ɣer tudert n uterras. Tawacult tefreq, tajmaɛt tejla, lɛerc yeqqim-d kan d tikti neɣ d isalli ɣef umezruy aqbur ! Simal timetti tettmal ugar ɣer uteras wala ɣer ugraw, ihi tikti n tlelli tanterrast tettimɣur, ur tettak ara tagnit ugar i uẓayar n ugraw… Rnu ɣef waya, tamuɣli n uterras ɣef tesnaktiwin n tmura-nniḍen deg umaḍal, ǧǧant-tt ad ibeddel, ɣef wakken i d-nenna, yella wanda tanakta n « tumast, ratta » d awalen ur yezmir ara ad d-tmeslayeḍ fell-asen deg ugraw… Tasnakta yeqnen ɣer tumast, tettwassen ugar deg tassut tis 19 imi d-nnulfant temhersiwin, maca deg tallit icuban ta, aṭas n ubeddel i d-yellan, anda tamsertit gar leǧǧnas tettimɣur ugar…
Ayen yeǧǧan imdanen ur gen ara leqrar ugar i wayen yettwarun d yimennuɣen refden weyaḍ ass-a.
Ɣer tagara, aḍris-a, ur yelli wara d ajemmal ɣef tmental neɣ ɣef umezruy alqayan ilan tiseddi, ur d-ttfakkan ara yedlisen ɣef umecwar n usmeɣnes d umḥaddi ɣef tumast tamaziɣt d teqvaylit ; d awal amatu, ilmend n tikti, mačči ilmend n ujemmal.
Ma yella ur nefki wara aẓayar i leqdicat yettmagen ass-a, ur d-yettlal ara Mɛemri nniḍen, neɣ Lwennas nniḍen, neɣ Bulifa nniḍen… Tamsalt tettuɣal ɣer wayen yecna Lwennas, ɣas ulama ɣef tmedyazt, akken i d-nebder timenna-s iwsawen, yettunefk ad nefk azal akken ad tzad tebɣest i wid iqedcen, ammenuɣ i lebda ileḥu ɣer sdat, anaẓur neɣ acennay, neɣ amaru ɣef wakken i d-qqaren d lemri n tmetti, ɣas ulama yewwi-d fell-asen ad ilin d imḥaddiyen, maca aɣbalu-nsen d timetti deg ttidiren, ma ur nefki wara azal i yimusnawen-nneɣ, d asenqes i nessenqes deg wazal-nneɣ, ur yezmir ara ad yili Mɛemri war wid i as-d-yezzin d wid i yefkan afus i leqdicat-is, akken daɣen ma yella neḍmeɛ ad nli Mɛemri nniḍen, yewwi-d ad nfek tallelt, d wazal, d uẓayer i wid d-yettlalen, ma ulac « feed-back » gar umusnaw d tmetti-ines, d awezɣi ad twali tmetti-nni amusnaw ara d-yufraren, d nekkni i ilaq ad neg iseɣ, ad nessimɣer deg ccan n yimusnawen-nneɣ. Send ad d-naǧǧu tisnaktiwin tiberraniyin, ad nḍal ɣef wayla-nneɣ.
Akken ad d-ilal Mɛemri, yewwi-d ad d-ilal ugdud am win yefkan azal i Mɛemri.
X.Y
22 juin 2020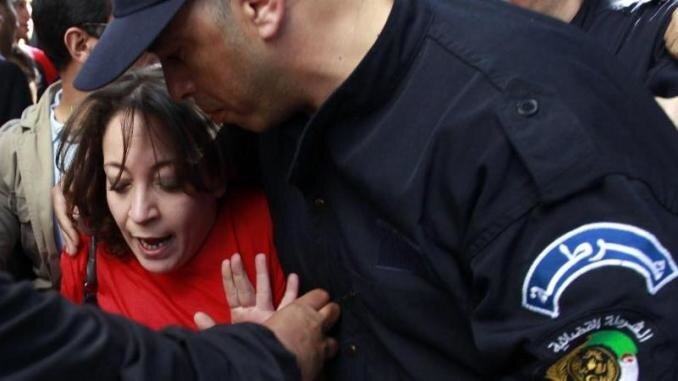 Ugar n 6 tnebbasin i as-gan, yettwaḥkem fell-as s useggas n lḥebs sɣur teɣdemt n lezzayer asseni n Acer 21 Yunyu 2020. A. Bouraoui i yellan gar yimeɣnasen imezwura i d-yefɣen mgal adabu d usbeddi n uselway aqdim A. Bouteflika i tikkelt tis ukuẓ deg useggas 2014. A. Bouraoui i d-yesbedden amussu « Barakat », d awal i d-yeggurɛen tikli n udabu n Lezzayer d unagraw-ines. Ssawḍen ass-a gan-as alisem : « Tanerbut n Tugdut Tazzayrit » ilmend n umecwar ameɣnasan i d-tewwi.
Massa Bouraoui, lukan deg tmurt deg leḥun lecɣal akken iwata tili ad tili d taṭbibt, 44 n yiseggasen deg leɛmer-is, d tayemmat ilan sin d dderya n 12 d 16 n yiseggasen. Gren-tt srid ɣer lḥebs n leɛḍil seld mi tettwarfed deg tmezduɣt-is tameddit n wass ass n Ahad yezrin.
Bouraoui, tettwarfed, rdan fell-as, « tsuma imenzayen n lislam », « tsuma tugna n Uselway amira n tmurt n Lezzayer », « asiwel ɣer yinejmuɛen » deg tallit n ukman ladɣa, « azuzer deg iẓeṭṭaten inmettiyen ayen i izemren ad d-yeglu s unquqel n tudsa taɣlant », « azuzer n yisallen yesseɣlaḍen, ur iseḥḥan ara i izemren ad d-glun s unquqel n tɣellist d tikli n tzayezt »…
Deg tmurt anda amdan ur yezmir ara ad isami neɣ ad d-yemmeslay neɣ ula ad d-yefk tikti-ines ɣef tesreṭ, deg tmurt anda aselway ticki yessaweḍ ɣer ukersi, yiwen ur yezmir « ad as-yini ifuḥ yimi-k a yizem ». Tamsalt n « usenquqel n tudsa taɣlant », neɣ « ifassen n berra », d timental neɣ nezmer ad d-nini d tarrayt taqburt i yessemras udabu n Lezzayer mgal imḥaddiyen d yimeɣnasen ; d tarrayin n leqher d utɛeddi ɣef tlelli n usenfali d tlelli taseɣnant, tilelli n tizuyaz…ɣef tlelli s wudmawen-is yemgaraden.
Yettwassen deg wannar n tsertit, deg tusna tasertant ; leqher i teg udabu, yesɛedday-it s yisem n tɣellist ɣef tudsa taɣlant. A Bouraoui, ma tefka-d tikti-s ɣef tesreṭ d amennuɣ mgal tasnakta igen tasertit s tesreṭ, d tameɣnast n tlelli i yettnaɣen ɣef tugdud anda myal aterras ila azref ad yamen ad ili tilelli n tizuyaz ; Bouraoui tla azref ad d-tessenfali ad teseɣzen tikli n wudmawen n udabu war asami ɣer tugna n yineggura-a, maca deg tmurt anda taduli d war afrawan ɣef yisuḍaf d teɣdemt yerra tili, d awezɣi ad teffeɣ ɣer wayen yelhan i win iɛerḍen ad iger anzaren-is.
Akken yebɣu yili, ameɣnas yumen s umennuɣ-is, d tiktiwin-is, d awezɣi ad yeccaket deg leqniɛa-s, Tameɣnast Tamḥaddit, tessebgen-it-id deg umecwar-is ɣezzifen, d uẓayar i tla ass-a deg tmetti d umussu i tessen tmurt n Lezzayer seg Furar 2019 ɣer wass-a. A. Bouraoui tbedd ɣer yidis n kra n win yennuɣen ɣef uzref d tlelli, tennuɣ ɣef wid yettwaḥebsen, yettwawten d wid umi yettwazem yimi ; ɣef waya i d-yewwi ɣef win yimnen s tlelli d tugdut d tlayikit ad ibedd ass-a ɣer yidis n A Bouraoui, ad isuɣ : « tilelli i wid yettnaɣen ɣef tlelli ».
Yettwasizreg-d deg uɣmis ayalass, Tiɣremt ,
Ass n 24 deg Yunyu 2020
sɣur : X.Y
21 juin 2020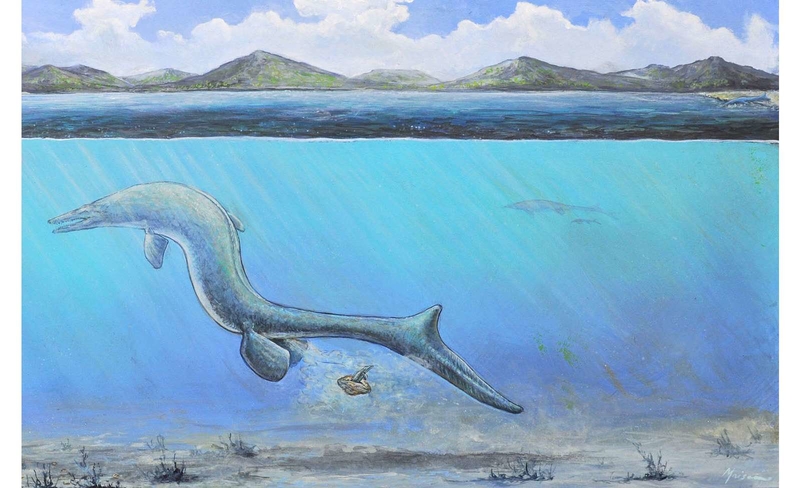 Tamellalt taqburt i yufan deg Antarctique, temmug anec n ddabex n « rugby », iɣef mtawan-t turdiwin d akken d ayla n ugelmaḍ awlal (reptile marin) i yettuɣalen ɣer tallit n tyrannosaure, ɣef wakken i d-tura tesunt « Nature » deg wass n 17 Yunyu 2020.

Aṭas n wawal, d yizwal i yuzlen akken ad meslayen fell-as maca ur yettwaqbal ara almi iɛedda waṭas n leɛḍil fell-as ; Segmi tt-ufan deg 2011, taneggarut-a tres deg usalay n umezruy agmawi n tmurt n Chili, amzun d ddabex yexsin i yeǧǧan imusnawen ttḥeyren. Llan wid i as-igan alisem « The Thing » d tajmilt i usaru n John Carpenter.
Teqqim almi d 2018 anda i d-terza tpaliyuntulujit (paléontologue) Julia Clarke ɣef wakken i d-yenna David Rubilar-Rogers, yiwen gar wid yufan tamellalt-a taqburt, « sekneɣ-as-tt, zrint kra n ddqayeq, Tenna-iyi-d Julia yezmer ad tili d tamellalt yexsin ! » i d-yulles deg yiwen ulɣu deg tesdawit n Tixas.
Seg wassen, tiẓriwin yebnan ɣef tyaduzin (évaluations) iqedcen fell-as s tseddi. Gar wid iqedcen deg tezrawt-a Lucas Legendre i yennan deg AFP deg tesdawit n Tixas « d tawsit n tmellalit i d-ttarwen izerman d iḥerbebuyen ».
Iwakken ad nadin ɣef turada i iqerben ɣer uɣersiw i izemren ad yaru tamellalt icuban tagi, imusnawen gan tagmert n yiɣersiwen i yedren deg Antarctique deg tallit-nni i yettuɣalen ɣef 68 menyul iseggasen, ɣer tallit n idinuẓuren. « llan aṭas n yidinuẓuren maca tuget deg-sen meẓẓiyit aṭas akken ad d-arwen tamellalt anect-is, ma d wid meqqren, ttarwen-d timellalit am takurt (ttimdewrin) » i d-yerna deg wawal Lucas Legendre.
« yettcabi s waṭas ɣer tmellalit n yizerman d yiḥerbubuyen, maca i yettuɣalen ɣer imawlan iqvuren n yiɣersiwen-a i yelan d izaxmamen (Géants) », yerna yerda imusnaw-a d akken aɣersiw i yurwen tamellalt icuban ta, ad ili ugar n 6 n lmitrat deg teɣzi war ma nsedda-d taseṭṭa-s (tajeḥlumt-is). Ahat n MOSASAURE neɣ n ugelmaḍ awlal inegren ; ddren deg Antarctique deg tallit-nni.
Yettwasizreg-d deg uɣmis ayalass ,
Ass n 21 deg Yunyu 2020
sɣur : X.Y
20 juin 2020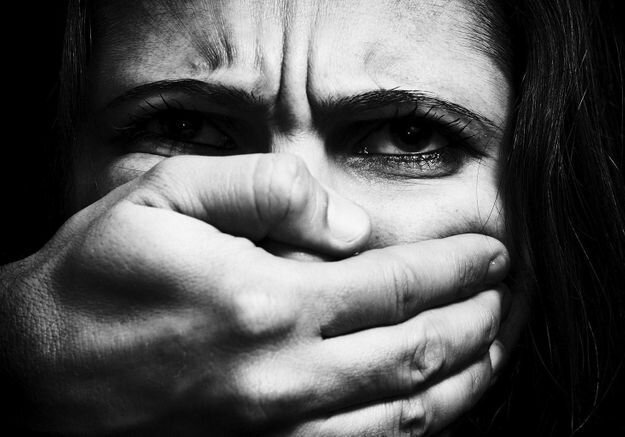 Deg wallen n bab n tesreṭ, d timentel n tufɣa seg lǧennet, d iɣes uɛwij, d nnaqes, d azgen n wallaɣ, d lɛar, d lɛib, d icuhat ! ffer-itt, ɣumm-itt, zem-as imi-s
Teslay-as i uzrem, tuɣ awal i cciṭan, tger cciṭan deg tqerɛet, tessufeɣ-it-id, d nettat i d udem n ccer… D tagezzant d mi-iḥeckulen, tekkat stiṭ, d settut ! ffer-itt, ɣumm-itt, zem-as imi-s…
Deg wallen n bab-as d wayetma-s ; delɛar, d tuksa n leqder, d taqeddact, d taklit d tanehjubt, d tigẓelt. Ma tezweǧ thennan, ma tuɣal-d d agejdur, d nnican, d awal, d aqemmuc ara yefɣen ! ffer-itt, ɣum-itt, zemm-as imi-s…
Lmufti, yenna, ccix yenna, nnbi yenna ; nnan, tameṭṭut tessufeɣ-aɣ-d seg lǧennet, yenna temmug s yiɣes uɛwij, yenna « yelɛen rebbi agdud teḥkem tmeṭṭut », tameṭṭut tessexsar taẓalit, ssut-is d lɛawra, yenna nnbi « lmalayek regment, leɛnent ṭul n yiḍ, tamṭu ur d-yerrin ara s « ih » i usiwel n wergaz-is ɣer wussu », nnbi yenna « ur tkeccem ara ɣer lǧennet temṭut ɣef ur yerḍi wara urgaz-is ». Lmufti, yenna, rebbi ad yeqqim yeččeḥ fell-as, tiwwura n yigenwan ad qqiment ldint alma tuɣal ɣur-s, mtawan ; ilmend usentel-a, ira ad d-yini alma tuɣal ɣur-s tesseṛwa-as tuzuft…
Lmufti yenna « ulac tameṭṭut ara d-yefɣen ɣer ubrid tga rriḥa i d-ijebden lebɣi n urgaz war ma tettwaḥsab d zzaniya, d zzaniya, d zzaniya… » ; tameṭṭut d lfetna, tafekka-s d lɛib, ffer-itt, ɣum-itt, zemm-as imi-s.. !
Lmufti yenna, aya iga-t rebbi d annaḍ akken kullec ad yelḥu akken iwata ubusin (couple).
Nnbi yenna anda nniḍen, « ḥemleɣ deg tudert-iw ala kraḍet n tɣawsiwin, tulawin, rriḥa, d tẓallit » ; ayen ur yeddin ara akk d tmenna i d-nebder yakan, d tanmegla ! Anwa i d awal izedqen, d imezwura neɣ d awal-a aneggaru ? Neɣ, ɣuceɣ-tt d tilellit, ḥemleɣ-tt d taklit ?
Ayen i d-tenniḍ akka ? Anwa nnbi ? Anwa lmufti ? Ur tumineḍ ara s tesreṭ ?
Ayen i d-nniɣ akka, axaṭer ur t-qqbileɣ ara ; Anwa nnbi, akken ma llan, lan aɣbel d tmeṭṭut, maca meslayeɣ-d ɣef win teṭṭafar tmetti-nneɣ, yerna ur neẓri wara ma d netta i d-yennan, neɣ nnan-d fell-as, imi awal n bu-ččamar, yebna ɣef « yenna flan, yeslan i flan, yeslan i flan nniḍen yesla i tmeṭṭut n nnbi tesla i nnbi yenna…. » ; Anwa lmufti, lmufti n tiliẓri, lmufti deg uxxam rebbi, lmufti deg internet, lmufti deg ubrid, lmufti deg lqahwa, lmufti deg uxxam ; Ma ur umineɣ ara s tesreṭ, umneɣ neɣ ur umineɣ ara mačči d wa i d asentel, ur yelli d tifrat ur d-yettawi timerna neɣ abeddel, asentel yesteḥq rrzana, amuqel alqayan, agmuḍ ɣur ssawaḍent tiktiwin yecban tigi, n yemdanen icuban wigi.
Yella yiwen yeẓra, yella wayeḍ ur yeẓri wara ; win yeẓran yeẓra iɛemed, yeddumeɣ s udubbez n wallaɣ, s yiɣallen ikersen, d unyir ikkemcen, yekker ɣur-s ad tt-iɣum, ad s-yezzem imi, win-a ur yeẓrin ara, iga am winna yeẓran s yiwet n tarayt akken ad yer fell-as taduli, zem tawwurt n uxxam mulac ad teffeɣ, mulac ad tt-id-walin, mulac ad as-d-slen…Ayen win yeẓran iɛemmed, amek wina ur yeẓrin ara yumen belli yeẓra ayen i d-iteddun, ayen ur yellin gar wallen, yeẓra lǧennet d ǧahennama, yeẓra tijnanin d lfakiya, yeẓra tuzuft, yeẓra yellu, yeẓra ad yaf taḥurit neɣ ahat deg 70 yidsent, neɣ 77 neɣ…
Melmi ara yeldi yiẓri, ad tbeddel tmuɣli, melmi ara tbeddel ttrebga, tameṭṭut ad tli azayar, ad tli tilelli, ad tbeddel tmuɣli fell-as ; send ad ineggez umdan ɣer Teɣdem, Asaḍuf, Leqwanen ara icekklen ula d argaz, yewwi-d ad fken ugar n ttawil i ubeddel n tesnakta, yalci yettuɣal ɣer ttrebga, aseɣti n yar tikta. Ad nger deg tfexrurin n uqrur leḥmala ɣer tmeṭṭut, ur nettrebbi wara ɣef temgerda nnig n wayen i d-yewwi ad tili ladɣa deg uẓayar anmetti, asen ara ɣelqen yimawen n wid ifettun, wid izerɛen, wid yezzuzuren miḥyaf, ɣelten tikulla i yessi-nsen, tlawin-nsen, tyematin-nsen…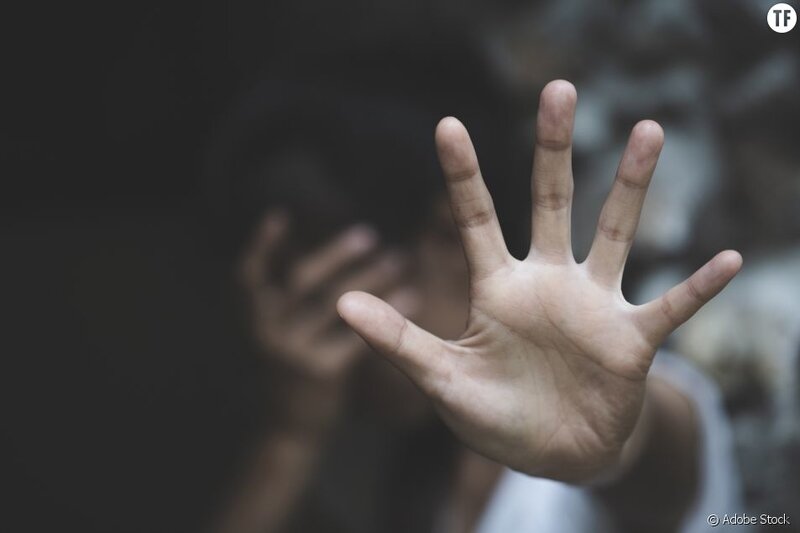 Berra i tyemmat, berra i twetmat, bera i teslit, tameṭṭut macci d ayla, tameṭṭut, ur telli d taɣawsa n urgaz, tameṭṭut mačči d sɛaya ; d amudur s timad-is ɣas temgarad ɣef urgaz neɣ d argaz i yemgaraden fell-as, yal yiwen s tulmisin-is/ittewlen-is, akken i yezmer urgaz ad ibeddel fell-as, i tezmer ad tbeddel fell-as seg tama nettat, akken i ila urgaz azref ad iselḥu lecɣal-is s yiman-is, i tezmer ula d nettat ad teg isurifen ɣer tirga-s…
Ɣuceɣ ad tt-waliɣ d taklit, ḥemleɣ ad tt-waliɣ d tilellit.
Yettwasizreg-d deg uɣmis ayalass Tiɣremt,
Ass n 23 deg Yunyu 2020
sɣur : X.Y
18 juin 2020